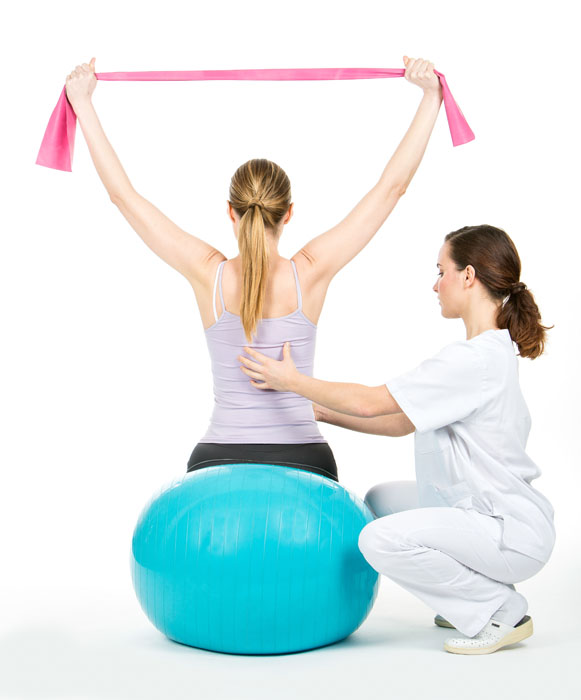 What Secret Harbour Physiotherapy Offers
The restoration of normal, daily function in body tissue is the goal and purpose of Physiotherapy treatment. For the treatment to be successful, two different diagnoses must be taken into account: precise damaged anatomy and specific damage type (pathology). Damaged anatomy leads to pain and function loss in the specific anatomical structure. The goal of therapy is to restore normal movement, allowing the underlying issue to heal and subsequent amelioration of pain. Treatment options vary, and all depend on the individual patient and therapist. Options for treatment include, but are not limited to: mobilisation, manipulation, therapeutic equipment, stretching and an exercise regimen. Patients report soreness following initial treatment, but the patient needs to understand the therapy's primary objective of restoration of normal function. Pain and soreness begin to subside as movement and function return to the affected tissue. As a patient, you can expect Piers to explain fully the problem as well as address any questions you may have.  Those who have extraordinary concerns should voice them appropriately.
Secret Harbour Physiotherapy is a fully comprehensive physiotherapy service. This means Piers Higham covers a variety of treatments, preventions and provide consultations in the following areas: Arthritis Back Pain Chest Physiotherapy Dry Needling Electrotherapy Exercise Programmes Headaches Hydrotherapy Muscular and Musculoskeletal Post Surgical e.g total hip replacement and total knee replacements Shockwave – Radial Shockwave Therapy Soft Tissue Sports Injuries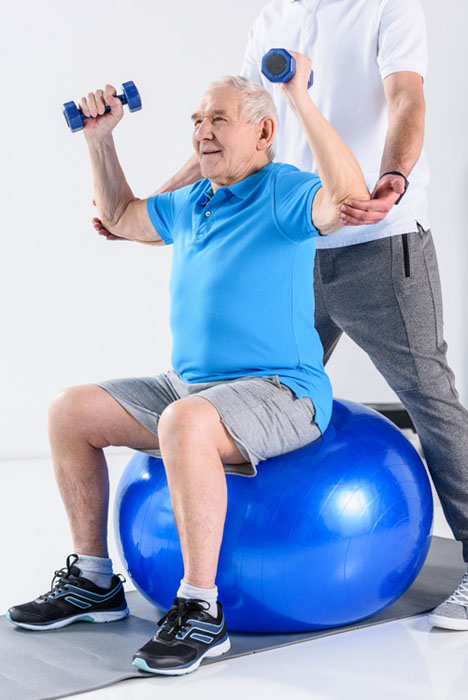 General Physiotherapy
Piers Higham is a highly experienced physiotherapist– he is trained in muscle and joint injuries and conditions. Many different ailments respond positively to his treatments. This includes stiffness and soreness in major joints such as shoulders and knees, cervical (neck) pain, age and weight conditions and recovery post-traumatic injury.
Sports Physiotherapy
As athletes of all types are prone to injury at some point, Piers has interest, training and understanding in sports physiotherapy.  It does not matter what sort of injury you may have suffered, be it a slip, trip or intensive rehabilitation following knee and back injury because of a sport, he can certainly treat you and have you back participating in your sport in short order.
Workplace Physiotherapy
It is common for Secret Harbour Physiotherapy to receive patients with workplace stress and injury.  The most common presentations are headache, shoulder and wrist pain and back injury from poor lifting techniques.  All are successfully treated within Piers Higham's practice.  Additionally, he offers support on ergonomics and posture that will assist in the prevention of future injury.
Remedial Massage
The positive effects of massage to relieve pain, improve circulation and promote healing in soft tissue is well documented and established. Piers Higham's practice offers a variety of massage therapy techniques including remedial, sports and deep tissue. He is cognizant of your specific choices in pressure and touch, and patients are reminded to voice their preferences to him.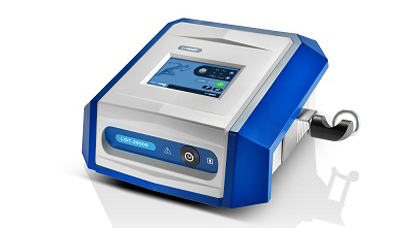 Shockwave Therapy
Extracorporeal Shockwave Therapy device PowerShocker LGT-2500 series can be used in Physiotherapy, Orthopaedics, and Sports Medicine for mainly working on the treatment of chronic pain in shoulder, back, heel, knee or elbow. Indications include: Supraspinatus Tendinitis Calcific Supraspinatus Tendinitis Tennis Elbow Golf Elbow Jumpers Knee / Patellar Tendonitis Trochanter Pain Syndrome Patellar Tendonitis Tibial Stress Syndrome Achilles Tendonitis Plantar Fasciitis
Why Choose Secret Harbour Physiotherapy
We all, at one time or another, will experience injury, pain or doldrums.  This is why Piers Higham offers a place of welcome, encouragement, support and strength to the body and the mind.  He offers physiotherapy and massage as tools to your healing.  It is the application of those tools that sets him apart from the others. The experience you receive under Piers' care, and the treatment plan he develops will certainly lead you to your individual goals.  It is his goal, vision and mission to raise the standard of the physiotherapy industry for your personal benefit.
Secret Harbour Physiotherapy's Core Value
Your results are my entire reason for being here.
Your pain management is my primary goal and purpose. It is irrelevant to me as to what you are outside of the individual: a world class athlete, weekender or something in the middle. My drive is to help you reach your personal goals in fitness.
You can expect an active approach via hands on, dry needling, full guidance, stretching and rehabilitation.  Each time you are with me, it means a full and individual session tailored to you.
– Piers Higham